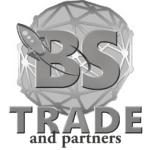 SMB - Expanding Business Internationally for Small and Mid-Size Companies

Are you looking to open up your company in Switzerland or in Europe?
Our Company Set-Up and Consulting Services are designed for you that want to establish your company abroad.
Would you like to grow and develop your business beyond national borders by embracing foreign markets but you do not know where to start?
This is the service you are looking for, we help you to establish your company in Switzerland or in an EU country by following you in carrying out all the practices and giving you a broad range of consulting services.
Above all we can offer you all the services of our Swiss-based Trust Company:
Administration of patrimonial and financial assets on behalf to third parties
Representation of share holders
Accounting and tax management
Would you like a customized advice on the steps you need to take to open your company in Switzerland or Europe?
The on line reputation is important for your company set-up success
With the spread of the internet there are no more secrets and many people inquire the web before taking any kind of decision.
We can support you in managing your on line reputation with an exclusive service, how?
Thanks to our partners we can delete your unwanted traces on the web in a quick and easy way.
With this unique and innovative service, you no longer have to fear that the stains of your past will influence your future.
We delete data and information from the internet and guarantee the right to be forgotten.
Do you want to delete negative information and comments from the web?