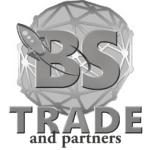 SMB - Expanding Business Internationally for Small and Mid-Size Companies
Do you want to delete internet data and information that damage your image?
Many are the reasons behind the need to delete internet data, sometimes we have to face an unpleasant past or fake information and this could influence our image and our future.
We help you to erase your past on the web in order to build a future without any worries about the ghosts of the past.
BStrade and partners guarantee your right to be forgotten.
We know that both the freedom of expression both the privacy are among the fundamental rights of each individual.
That is the reason why we work hard everyday to protect your rights and to do not allow that anybody could damage your image for their own interest. 
The right to be forgotten on the internet is in our hands
The online reputation is important and our task is to protect yours.
Our team of professionals works by treating each case with the maximum confidentiality and we guarantee the result you are looking for otherwise we give your money back.
Therefore we monitor your reputation and your company's, and we will defend it with all our resources.
If you have found on the Internet information that you want to delete, you can find here all the services you need.
Choose one or more of the services available below and contact us for a free quote. 
SOCIAL NETWORKS AND FORUMS
Clear your full name of Internet and their search engines is possible.
Our team will delete one by one all the links that exist about your person or your company, if necessary initiating legal actions that lead to the desired target.
We guarantee you the right to be forgotten.
If your name or brand has been published on some media and you want to erase it, we can guarantee you the result you want.
We delete the contents from the roots, this means we delete the data stored directly on the media where they  have been published, not just from the Internet Search Engines
We guarantee your privacy also on the state gazette.
In fact we ensure that your name or the name of your company published in any state's official gazette, will be encrypted /encoded to prevent others to access it.
We delete of the search engines any access to your information.
Do you want to delete your name and any reference to your person or company from social networks (es. Facebook, Twitter, etc.)? 
We can manage content on social networks, forums, blogs that contain your name and that is damaging you. 
We care about your reputation.
Do you have to face with embarassing video or photo on the Internet?
Don't worry about these any more, our team has already solved this problem to many people.
We guarantee the results with the utmost confidentiality.
Your public image will be as perfect as you wish.