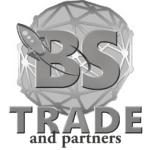 SMB - Expanding Business Internationally for Small and Mid-Size Companies
Do you want to improve your logistic?
Everybody knows that customer satisfaction is crucial in every business.
Having a good logistic on your side assure a perfect flow of things between the point of origin and the point of sales or consumption.
We help you at this point of the value chain with the following services:
– logistic, transport and distribution for B2B, B2C and e-commerce
– warehouse, storage
– import / export management
– multilingual help desk
– dedicated software tools
With an optimized logistic not only your customer will receive his goods at the best conditions but having and efficient flow will make you also safe time and money.
Would you like a customized support to implement an efficient logistic?
The document digitalisation will help your logistic 
We are used to have paper documents that accompany every transaction, handling and commercial exchange.
This creates a waste of resources and damages the environment.
Do you know that it is possible to handle a lot of document paperless and that it is possible to convert all your paper documents into a digital form?
We offer you an exclusive document digitisation service. In fact with our tools you can quickly and easily transform your paper documents into digital documents.
This will make your whole workflow, not only the logistic,  much more effective and streamlined.
Thanks to this choice your business and the environment will be grateful to you!